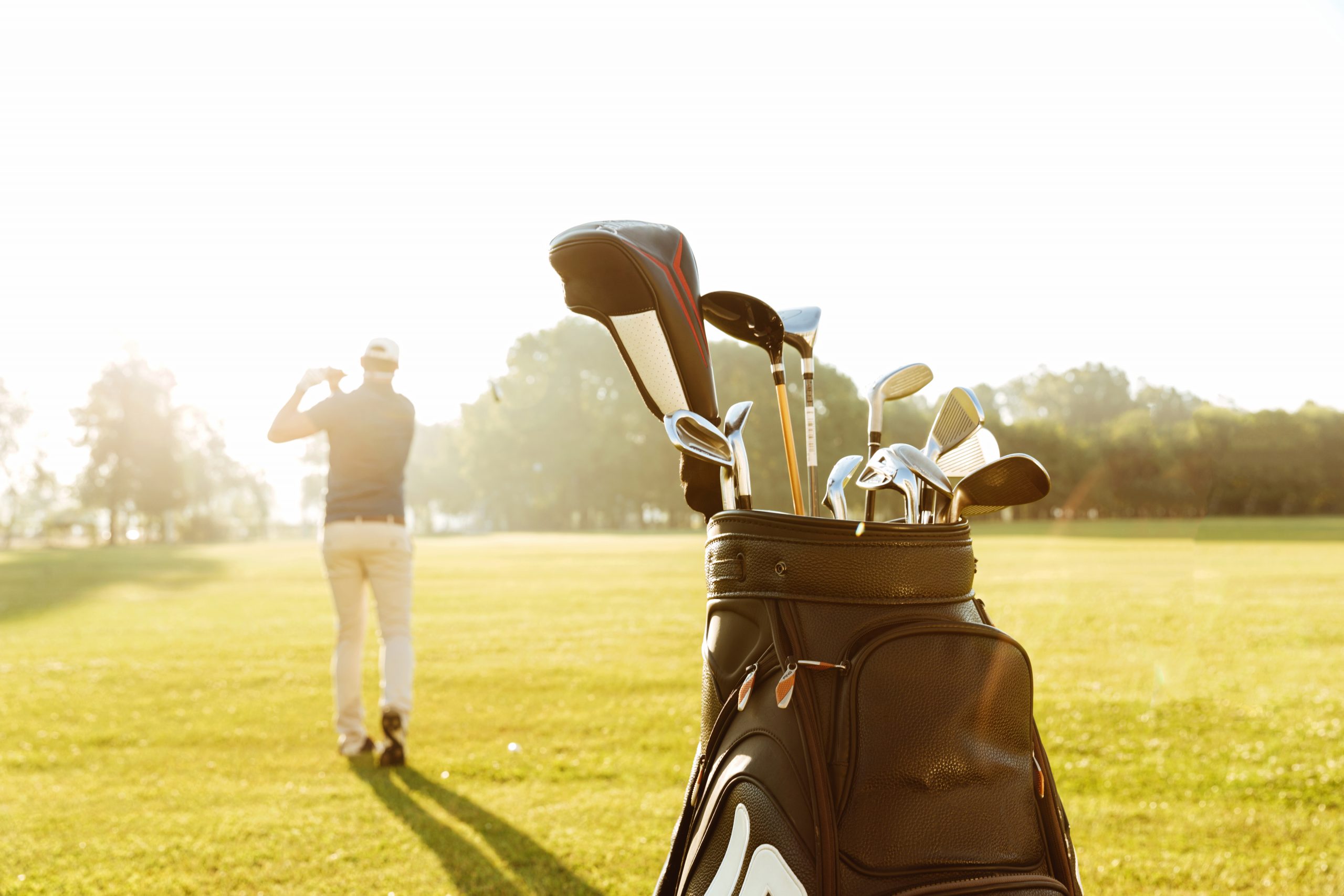 How Can Golfing at Home Benefit You


Most people turn to golfing as a way to relieve stress, exercise the body and mind, or simply play the game for fun. In 2015 alone, a total of 2.2 million people took up this recreational game of golf.
In a standard 18-hole golf course, around 125 to 150 acres of land is usually necessary to accommodate the game. The game offers great fun and entertainment for both you and your friends.
But what if your buddies tease you for not playing good enough and you want to practice on your swings without them seeing you at the golf course or even at the clubhouse? Or what if you're itching to play, but the weather would not permit it?
Is there a way for you to practice and enjoy golfing at home? Developers and companies go to great lengths in order for them to please golf enthusiasts with a way to enjoy their pastime at home. Read on and find out how you can enjoy golf without having to leave the comforts of your home and how it can be beneficial for you.
How To Play Golf at Home
The first thing you should know is how you can play golf at home. Without a doubt, the answer to this is with the use of home golf simulators. You can turn any extra room into a space for golfing. Examples of this include an unused corner of the living room, a large storage area, or even a part of the garage.
With a high definition golf simulator, you get a super clear picture of how playing on a real-life golf course would feel. Any day of the week, any time of the day or however extreme the weather is – whether it's snowing, raining hard, or scorching hot – you can still play the game without any problem.
Nothing and no one can stop you from playing golf at home, well, except maybe your spouse or parents. But even this has a simple solution – let them play with you and watch how they become engrossed in the game, as well.
Effective and Efficient Practice
How would you feel if you can practice your swings, albeit virtually, at Augusta National Golf Club or at Northern Ireland's Royal County Down Golf Club – without stepping a foot outside your home? It would definitely bring great joy, especially because you know that you can experience it every day or any time you want.
By being able to play the game seven days a week, you'll be able to master your golfing skills in no time at all. Whether you have time only for a few holes each day or can spare entire afternoons for full games of 18-hole, you'll be able to lessen your average round of golf in a few weeks' or months' time.
The simulator enables you to practice your stroke repeatedly and can even record your swings so you can correct your style, from grip to body position.
You Can Use the Right Equipment
With a golf simulator, you'll be able to find out which ball and clubs are best for you to use. You can use different sets of clubs and the simulator will provide feedback on each usage. It's an excellent way to discover the right clubs fitted for your play style.
You can also use the simulator to find out which ball will fly farther, practice swings, and use various clubs. Doing these will make a substantial difference and improvement in your game.
Golf Is Family Time
It's no surprise that you'll improve your game when you practice regularly with the help of a golf simulator. And, since you're playing at home, you can also turn your favorite recreational sport into a fun and enjoyable time for your whole family.
Not just your family, but you can also invite your friends over. Rain or shine, you'll be able to enjoy golf rounds without weather restrictions. It's the perfect way to spend holidays, birthdays, and family gatherings for hours of pure entertainment.
Enjoy and Improve Your Game Anytime
Over 500 years ago, this favorite pastime of many started in Scotland. You don't have to go to Europe to play the sport, though. With a golf simulator, you can enjoy the game anytime you want – from the comforts of your home.
Posted in Golf, Home golf simulator, Home golf simulator cost
---
---